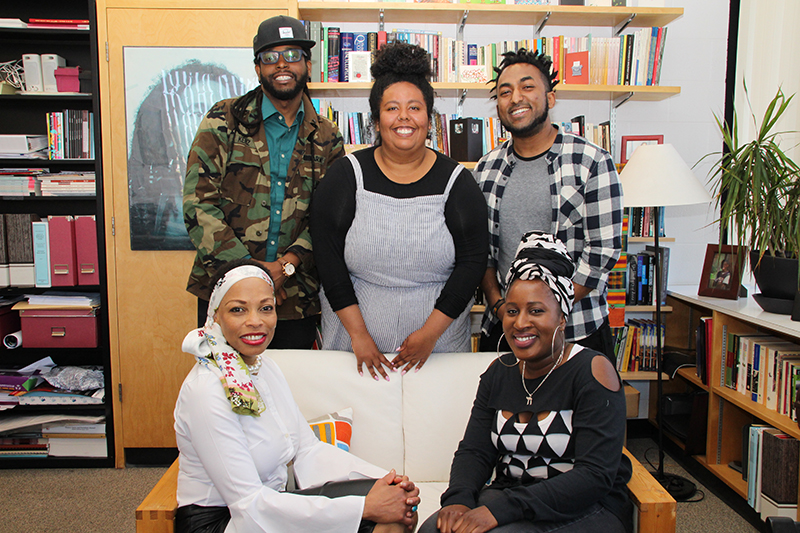 Advising
The Department of Humanities offers advising in-house for students enrolled in, or wishing to enroll in, the Black Canadian Studies Certificate. To make an advising appointment, please contact Thia Rasiah, Interim Black Canadian Studies Undergraduate Program Assistant, to schedule an appointment with the coordinator. Thia is located in 260 Vanier College at 416-736-2100 ext. 33499, bcs@yorku.ca or  thia@yorku.ca.
Interim Certificate Coordinator
Professor Leslie Sanders
225 Vanier College
416-736-2100 ext. 66604
leslie@yorku.ca
Interim Undergraduate Program Assistant
Thia Rasiah
260 Vanier College
416-736-2100 ext. 33499
thia@yorku.ca
bcs@yorku.ca
Forms
You can download forms on the certificates program page.
Writing Support Drop-In
Students enrolled in the Certificate will have access to dedicated graduate and upper-level undergraduate tutors for support in their courses across the program. Drop-in dates and times to follow shortly.
Placement Course
The Black Canadian Studies Certificate incorporates a professional application component through a new Black Canadian Studies practicum, HUMA 4305 3.0, for students interested in leveraging their understanding of Black cultures in Canada into careers in the public or not-for-profit sectors. Please contact the Coordinator if you are interested in taking this course. Placement options are currently available with a TDSB School Trustee and MPP Office.
Students wishing to enroll in the placement course must have completed 21 credits in the Black Canadian Studies Certificate with an average of a B+ or higher.